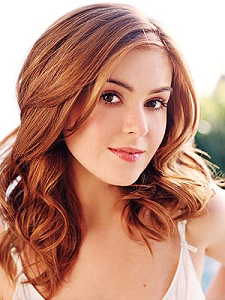 Main Plot Role
Edit
None as of yet.
Major Event Participation
Edit
None as of yet.
Character's Full Name: Cheyne Miranda Miller Nickname: Chey Name's Origins (Nationality, Language, etc.): English Name's Meaning (Literal translation or folk meaning): From the Oak Grove Why was the character given this name? (Example: Grandmother's maiden name became your character's first name): Named after her grandfather who died when her dad was just a kid. Her parents didn't know if they were having a boy or a girl and decided the name would work for either so they named their first born after him. Does the character like their name? She likes it okay. She prefers when people call she by her nickname just because she thinks it sounds more feminine. Eye Color: Brown Glasses needed?: Nope Hair Color & Length: Red, shoulder length Build & Body Type: Skin Tone: Fair Height: 152 cm Weight: 45 kg Birthday: July 17 Astrological Sign: Cancer Place of Birth: Oxford, England Places the Character has lived: Oxford, England Current residence: Weston Cottage, Coventry, England Nationality: English Native Language(s): English Accent Present? If so what accent?: English Pets: Fred the Ferret
Wand (Wood, core, length, & flexibility): Cherry and Phoenix feather, 10 inches, swishy Blood Status: Muggleborn Social Class: Middle Class Special Talents/Skills: Still to be discovered... Mannerisms or Habits:
Frowns when she's confused
Sighs when she's tired
Babbles when she's nervous
Childhood Background
Edit
N/A
Schooling
Edit
Hogwarts School of Witchcraft & Wizardry. Cheyne is presently (as of Dragon Year 9) a second year.
Adult Background
Edit
Still a student.
Still a student.
Memorable Quotes
Edit
N/A
Friends & Relationships
Edit
N/A